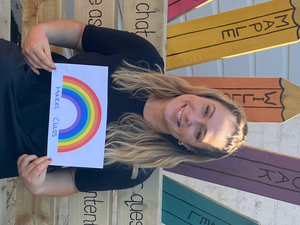 WELCOME TO HAZEL AND WILLOW
Welcome to Hazel and Willow's classes page. Hazel class is year 1 and taught by Miss Davies and Willow class is year 2 taught by Mrs MacGowan.  
In Hazel and Willow classes we love to work hard and learn about our topics. We are very excited to be learning about changes, seasons, hibernation and migration, L.S Lowry, and lots more!
We will be studying the prodigal son and learning about Global issues, along with other important Christian festivals such as Nativity. We will be focusing on our maths and learning new skills, as well as starting our tackling tables curriculum to help us remember our multiplication facts. 
We will be doing lots of experiments, art, designing and making and lots of reading. We love books at our school and in our class as we have great access to our school library and use it lots. 
We spend lots of time outdoors and enjoy our time at Mount Amelia (a local manor house and its grounds) as well as daily plan, do, review where we can play outside if we would like to.
 
To see our learning for this term and our past learning click the link below
Meet the Teacher Slides
September 2020 Willow Class
September 2020 Hazel Class
Follow the Star our 2018 Nativity show. More photographs available on the home page!
Activities in Hazel and Willow class