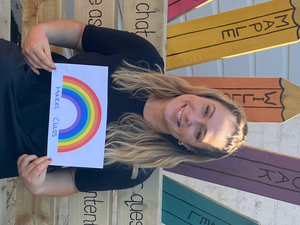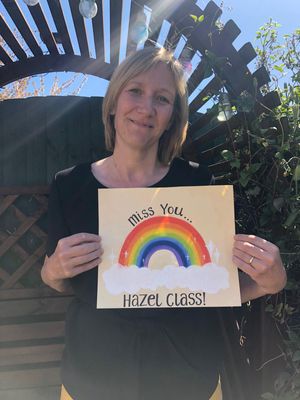 WELCOME TO HAZEL AND WILLOW
Welcome to Hazel and Willow's class page. Hazel class is year 1 and taught by Miss Davies and Willow class is year 2, taught by Mrs MacGowan.  
In Hazel and Willow, we love to work hard and learn about all the topics in our broad curriculum. This term we are excited to be learning all about the Claude Monet in Art and DT, with focus on 'Lily Pond'. In History, we will be learning about famous Queens and their reign. We will be looking at the life cycle of a plant in Science, as well as growing our own to make observations. In line with this, we have a non-fiction writing focus where we will be learning to record facts as well as writing our own poems about plants! We are being introduced to algorithms in Computing and we will even have a go at making our own! In Geography, we will be looking at our local area and comparing it to a locality in India. In RE, we are learning all about how festivals bring people together and we have our own Easter service to look forward to at the end of this term.
We love reading at our school and we work especially hard on our reading development in year 1 and 2. Each year we compete in our Readathon challenge, to encourage a love for reading and have the opportunity to read with the older children in the school. We love books at our school and in our classrooms as we have great access to a variety of books and visit our school library often. 
We spend a lot of time outdoors at our school and we even spend a lot of time learning outdoors. We also enjoy our regular visits to Mount Amelia (a local manor house and its grounds) where we take part in outdoor activities and take our learning outdoors! 
To see our learning for this term and the rest of the academic year, click the links below;
Year B (current 21/22)
Meet the Teacher Slides
September 2021 Willow Class
September 2021 Hazel Class
Activities in Hazel and Willow class